Raised during the aftermath of 40 years of civil war-including the Khmer Rouge regime which eradicated doctors-he studied medicine to help his people, graduating as Medical Doctor in 1992 and becoming one of the first 10 psychiatrists in Cambodia in 1998. After postgraduate degrees abroad, he could have migrated when Cambodia was in turmoil, but chose to work in the so-called Killing Fields. Later he joined a non-profit organization, Transcultural Psychosocial Organization (TPO) Cambodia, seeking to help the most disadvantaged people in rural areas.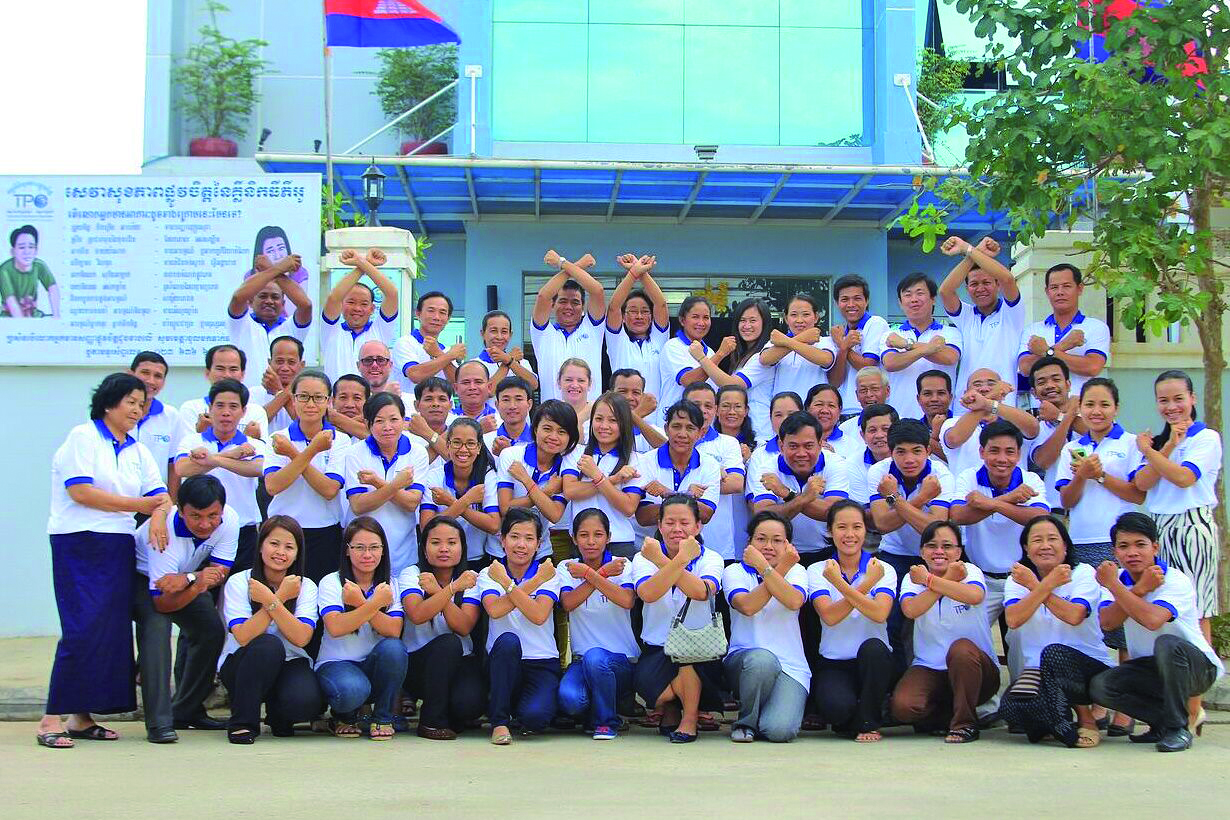 Mental Health Services
It's estimated that 40% of Cambodians have mental health problems-the destructive legacy of decades of war, present-day socio-economic challenges and rapid social change, leave many Cambodians with untreated mental health problems.
Dr Chhim and his team develop and deliver services that help people with mental health problems as a result of past wars and genocide as well as current issues such as gender-based violence (GBV), alcohol abuse, torture, human trafficking and human rights violations. Community-based mental health awareness-raising, stigma reduction, self-help groups for survivors of GBV, rape and torture, and for alcohol-addicts and prisoners, psychological counseling and psychiatric treatment are all part of the mix.
They're specialized in helping survivors of the Khmer Rouge recover from past traumatic experiences: they provide psychological support to survivors who testify about crimes by the Khmer Rouge at the Extra-Ordinary Chambers in the Courts of Cambodia, conduct Testimonial Therapy with them, run self-help groups, and provide counseling.
Dr Chhim's latest initiative, OPERATION UNCHAIN, treats, unchains, and rehabilitates mentally ill patients locked up by family due to poverty, lack of access to treatment, and stigma. It frees them from physical and mental imprisonment, enables them to lead a productive life and re-join society. By educating families and communities, it changes attitudes towards the mentally ill, and reduces stigma.
"In Cambodia, the resources in mental health care are very limited. Therefore, families in remote areas often see no other choice than to chain the mentally ill persons or put them in a cage. These people have been suffering for too long. Therefore we must not wait until we have the available resources. We must help them now!"
Training & Education
For a low-income, low-resource country such as Cambodia, training enough highly skilled psychiatrists and psychologists, is still too costly. So Dr Chhim and TPO offer training programmes in basic mental health to community members. Trainees are able to identify, manage and refer people with mental health problems to mental health professionals. As frontline para-professionals, they help reduce the overall health burden as well as fear, discrimination and stigma. Thousands of community resource people, local authorities, NGO and government workers etc. have been trained.
Dr Chhim also provides primary mental health care training to Cambodian doctors and nurses, lectures medical students (University of Health Sciences) and psychology students (Royal University of Phnom Penh) and supervises thesis work.
Research
Dr Chhim has conducted a study onBaksbat "broken courage", a uniquely Cambodian cultural trauma syndrome akin to PTSD-a significant contribution to the field of transcultural psychiatry. He's undertaken many other studies and set up a research unit at TPO to gain and share knowledge about mental health in Cambodia, and to keep strengthening TPO's clinical practices.
Personal Development
Dr Chhim highly values continued learning and has brought a culture of learning to TPO. With various medical degrees under his belt and as the only Cambodian psychiatrist with a PhD, he's an inspiration to his staff, many of whom combine work at TPO with further studies.